Match Comms
My excuses for adding the team captain this late.
My week has been busy, so I apologize for my lack of communication with Aiden, the other team captain.
We agreed that the Pineapples will host the server.
And since we did not reach a consensus on the time we play at, a KnightComp Admin and Moderator have stated that the match will take place at default time.

Links did not appear to work, my apologies for that.
Here they are again:
and
We haven't, I've stated that before.
We haven't.
Here is our entire chat log, nowhere is stated that we agreed on your time.
They haven't gotten a complete team.


Even at the end of the match that they started on their own.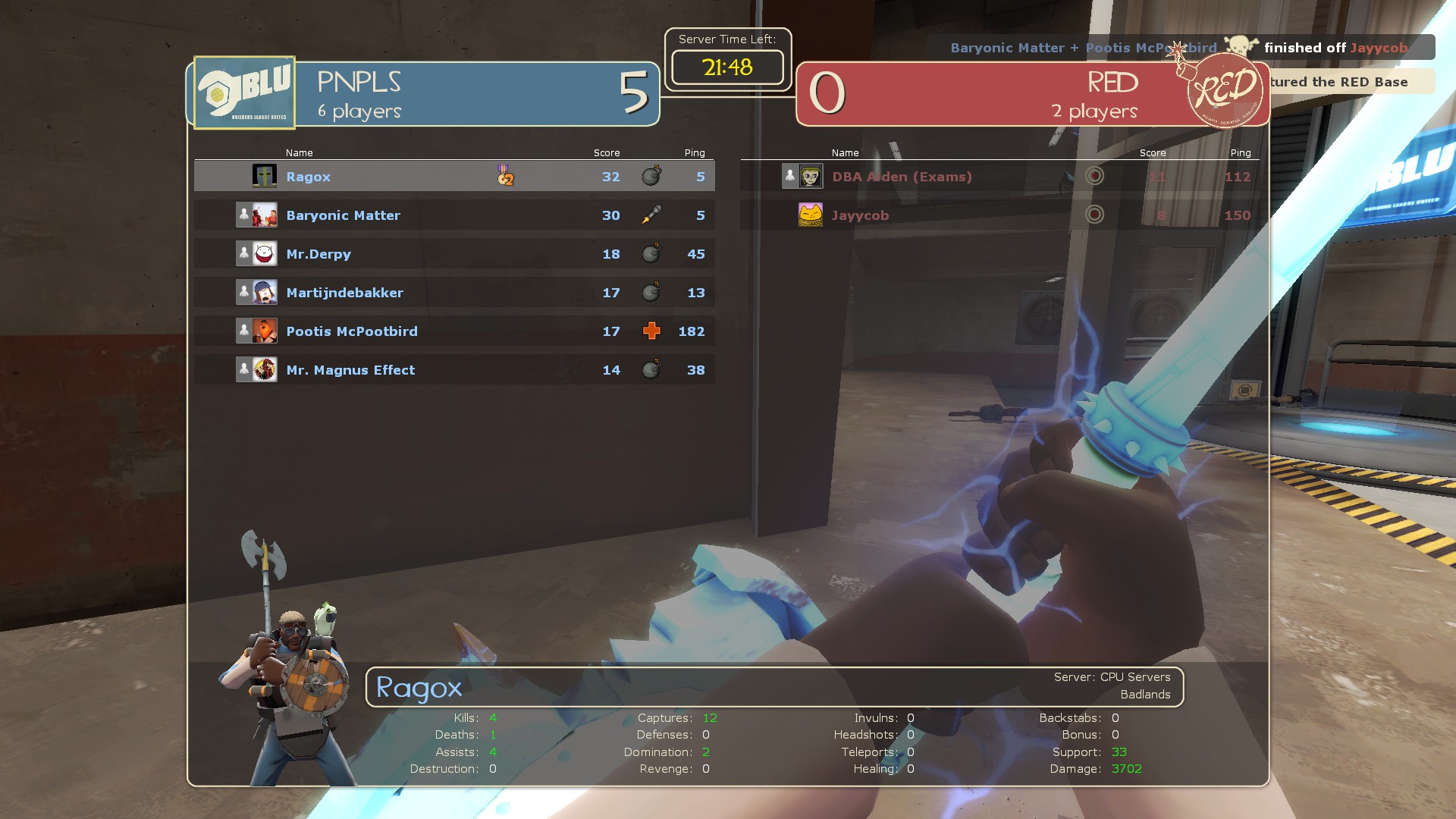 Therefore, we get the default win in any case.